GRUMPY GOATS FARM CORATINA
Single Varietal Olive Oil
This organic EVOO is milled from Coratina olives that produce a robust, traditional, Italian-style oil. In tasting, you will find It has notes of green tea and green grass up front, a hint of artichoke, and a long apple-pie-spice finish.  It is a robust oil and will stand up to rich flavors in prepared dishes, ideal for drizzling on soups, grilled meats and vegetables, and on salads. 
The Coratina olive is originally from Corato Apulia, Italy, in the 'boot' section of Italy. Today Coratina is grown mainly in the province of Bari, Italy. Well suited for growing Northern California, our Coratina olives ripen slowly and are the last we harvest each year in late November.
Our Coratina EVOO is rich in natural antioxidants. Laboratory tests measure the Grumpy Goats Farm Coratina oil's total phenols high, at ranges of between 400-600 mg/kg each year. Lab tests and taste panels agree this is a robust extra virgin olive oil. A high poly-phenol content will also improve the shelf life of an olive oil.

TASTING SENSATIONS
Green tea
Artichoke
Green grass
Apple-pie-spice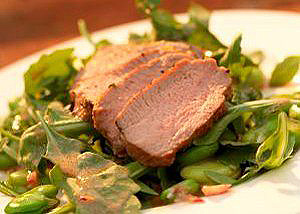 Grilled vegetables
Salad dressing
Soups

AWARDS
(see Certification/Awards for listing for all our oils)
New York Olive Oil Competition: 

Gold

(2019, 2018, 2017, 2016, 2014, 2011) Silver (2012)
Los Angeles International Olive Oil Competition: 

Gold

(2017, 2014-

Best of Show

, 2013) Silver (2019, 2018, 2012)
Yolo County Fair: G

old

 (2016, 2012, Best of Class, 2011) Silver (2018, 2017, 2014, 2013)
California Olive Oil Council (COOC): 

Gold

(2018, 2011) Silver (2017, 2016, 2014, 2013, 2012)
California State Fair Competition: G

old

 (2018) Silver (2016)

Bronze

(2019, 2017)
POLYPHENOL TEST RESULTS
Grumpy Goats Farm submits its oil to a chemistry testing lab each year as part of the process of certifying our oil as extra virgin.  We also ask for the total phenols.  For a look at the results, and more detail on the types of tests performed, refer to Certification/Lab Results page.