WHERE TO BUY
Farmer's Markets and Retail Stores that sell our oil:
Arizona
OliveOil.com – Online market for olive oil, vinegars. Discover all the world's best olive oils all in one place.
California
Commons Farm Kitchen and Bar – Guinda, CA farm owned roadside bar and cafe. Seasonal farm to table food, locally grown.
Downtown Palo Alto Farmers' Market – Sat: 8am-12pm, year-round
Grove Market – Family owned and operated neighborhood market in downtown Pacific Grove, CA
Guinda Corner Store – Guinda, CA  general merchandise store since 1891.  Specializes in local Capay Valley goods.
Market Hall Foods – Oakland, CA Celebrating Bay Area food and community for over 30 years.
Sunshine Foods Market – St Helena, CA. Family owned and operated market and deli since 1975
Taylor's Market – Sacramento gourmet grocery store
We Olive Ventura – Offers exceptional California olive oils, gourmet food and unique gifts in Old Town Ventura, CA.
Yummy Artisan Foods – Online specialty grocery store.  Premium products by award-winning producers.
Georgia
Star Provisions Market and Cafe – Altanta, Georgia based culinary dream shop for the gourmet expert and novice alike.
New Jersey
Olive Oil Lovers  –  Online purveyor of extra virgin olive oils you can trust.  Curated from the world's best producers every year.
New York
Rochambeau Farm – Bedford NY farm and market selling own grown produce and other specialty items
Washington, D. C.
All Things Olive – Washington D. C. farmers' market-based retailer of California extra virgin olive oil and vinegars.
Wisconsin

Driftless Market  – Platteville, Wisconsin grocery for fair trade, organic and locally grown foods.
Japan
Yamanaka Cooking Oil Company – Kyoto, Japan based 200 year old purveyor of fine cooking oil products.
We also take phone and mail orders.
To order, write to contact@grumpygoatsfarm.com or call 530-796-0000.
We Grow What We Sell.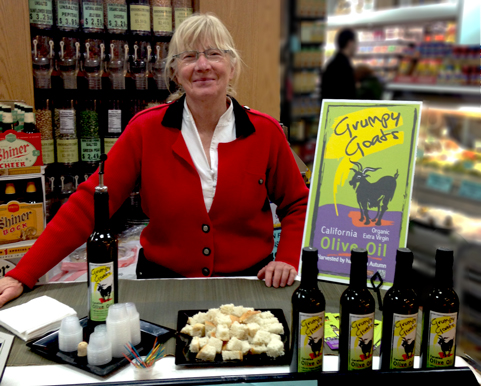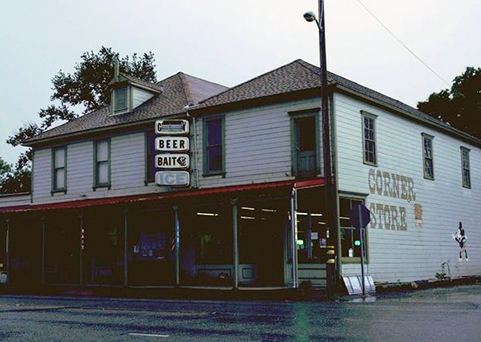 Guinda Corner Store in California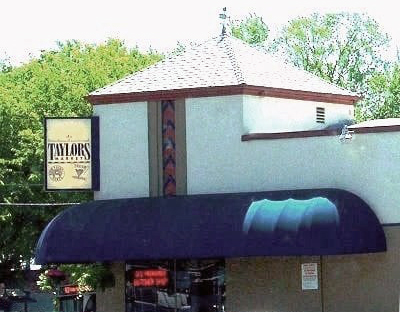 Taylor's Market in Sacramento
Grove Market in Pacific Grov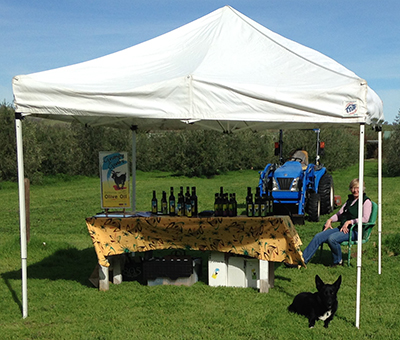 Grumpy Goats Farm front yard pop-up market