Recipe for Frantoio Oil
Shaved Honeydew Caprese with Green Tomato and Burrata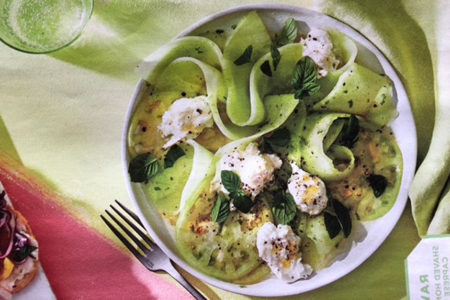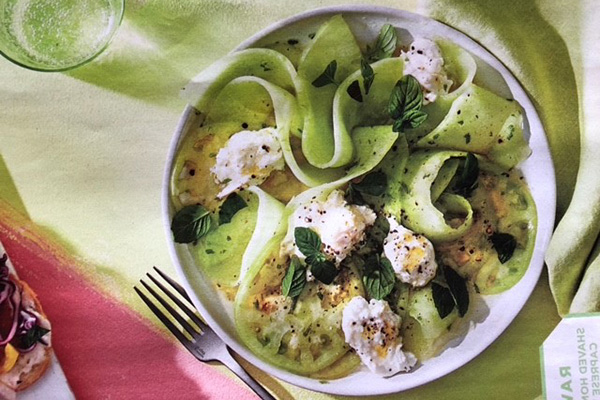 From July/August 2018 issue of Coastal Living magazine.
INGREDIENTS
1 Tbsp white balsamic vinegar or white wine vinegar

1 tsp line zest plus 2 Tbsp fresh juice (from 1 lime)

1 tsp honey
3 Tbsp extra virgin olive oil, divided
1 medium-size (6 oz) green tomato, cored and thinly sliced on a mandoline
1 small (1 1/2 lb) honeydew melon
4 oz burrata cheese, torn into pieces
2 Tbsp thinly sliced fresh mint
PREPARATION
Whisk together vinegar lime zest and juice, honey, salt, pepper and 2 tablespoons of the oil in a small bowl until well combined. Toss together tomato slices and 2 tablespoons of the vinegar-lime mixture in a medium bowl; set aside.
Cut honeydew melon in half; remove and discard seeds.  Cut each melon half into 4 wedges; remove rinds.  Shave melon wedges into thin ribbons using mandoline.
Arrange tomato slices, shaved melon, and burrata on a large platter.  Drizzle with reserved vinegar-lime mixture.  Sprinkle with sliced mint, and drizzle with remaining 1 tablespoon of oil.  Serve immediately.